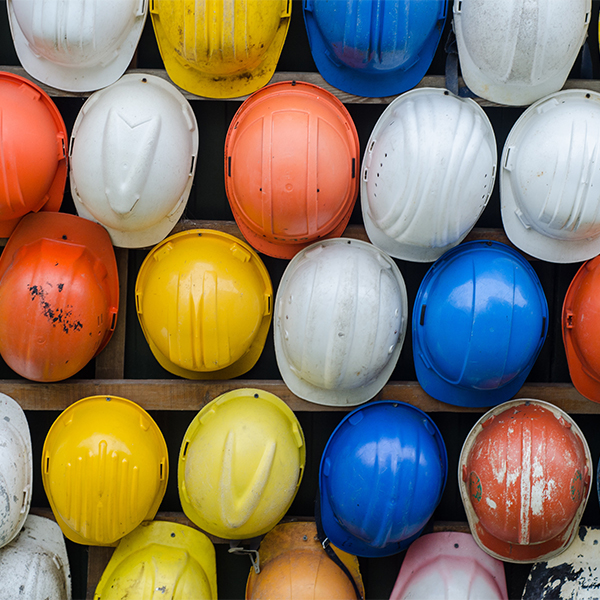 The technicians and staff at ComfortPro Heating and Cooling LLC are a dedicated group of individuals, working together as a team to ensure quality work and customer satisfaction.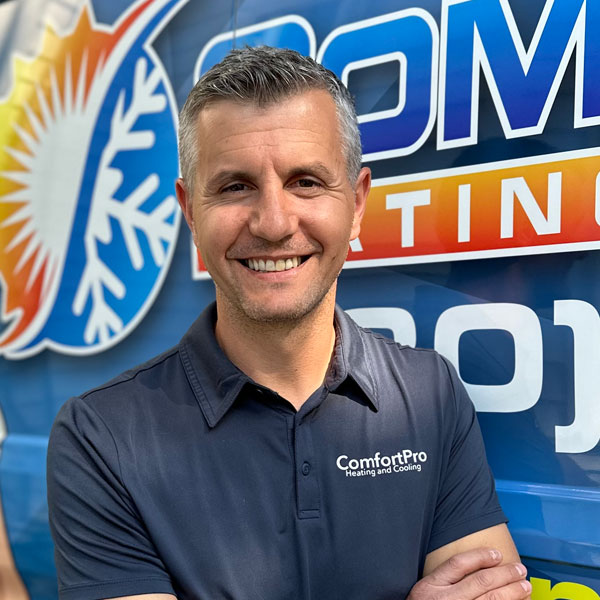 Sokol Durici
Owner & President
Sokol "Koli" Durici is the President of ComfortPro Heating & Cooling, and Co-Owner with his wife, Lindsey. Sokol and Lindsey live in Massillon, Ohio with their two sons.
Sokol was born and raised in Albania. As a teen, he and his family moved to Florence, Italy. It was in Florence where Sokol began his career in the HVAC industry. In 2005, Sokol moved to the United States where he continued working in the HVAC field as a service technician. His career led him into other roles in comfort consulting, sales, and distribution, before he started ComfortPro Heating & Cooling.
Sokol attended Stark State College, and holds certifications in Hydronics Heating and Cooling, Mini Split/Ductless Technology, Inverter Technology, and Duct Design. Sokol is a Level 3 Rinnai Tankless Water Heater technician, and a NATE certified technician (North American Technician Excellence).
He chose the HVAC industry because he loves solving problems and working with electromechanics. Sokol likes meeting new people and learning about them. He enjoys meeting home and business owners and helping them solve issues relating to comfort and energy efficiency.
Sokol is an accomplished chef, specializing in Italian cuisine. When he's not working, you may find him playing soccer with his sons & in recreational leagues, traveling, and working on projects around the house.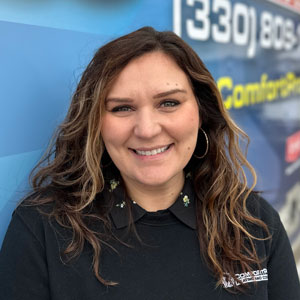 Lindsey Durici
Owner & Office Manager
Lindsey is the friendly voice you hear when you call our office. She is the Office Manager and Co-Owner of ComfortPro with her husband, Sokol. She was born and raised in Massillon, Ohio, where she resides today with Sokol, their two sons, and two cats.
A graduate of Jackson High School, she earned her Bachelor of Science degree from Kent State University. Upon graduation, Lindsey spent 17 years working in banking, lending, and insurance. She holds insurance licenses in life, health, property, and casualty.
She chose to join the heating and cooling industry because she felt a calling to share her years of experience building trusting relationships while offering exceptional customer service to residents of her hometown and the surrounding communities.
Lindsey loves gardening and can be found tending to her flowers and plants year-round! In her free time, she also enjoys spending time with family, attending musical theater productions, traveling, and watching her sons play lots of sports…mostly the family favorite, soccer!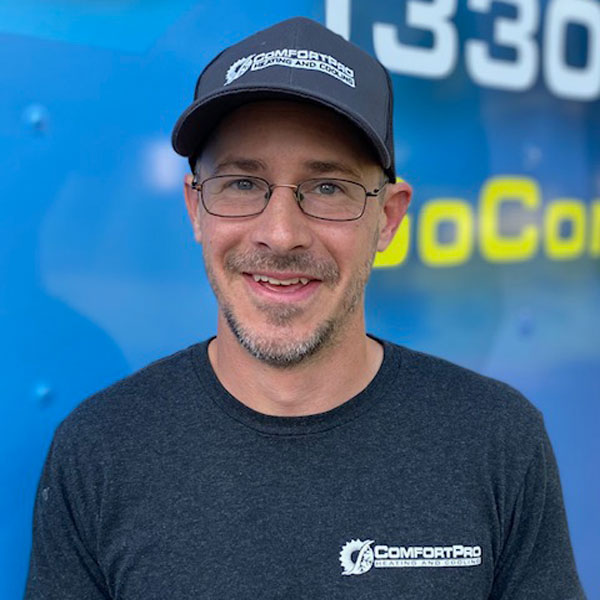 Steve Smith
Installer Technician
Steve was ComfortPro's first employee. He began working in the HVAC industry in 2016. He grew up in Louisville, Ohio where he graduated high school. Steve now lives in the country, where he and his beautiful wife, Regina, enjoy the "farm life". They spend their time tending to their large-scale garden, from which they generously share the best produce! Steve loves agriculture and farm machinery. His favorite part about working in the heating and cooling industry is the craftsmanship of HVAC work. Steve's attention to detail and his desire to make every project look and perform at its best, makes Steve a true professional.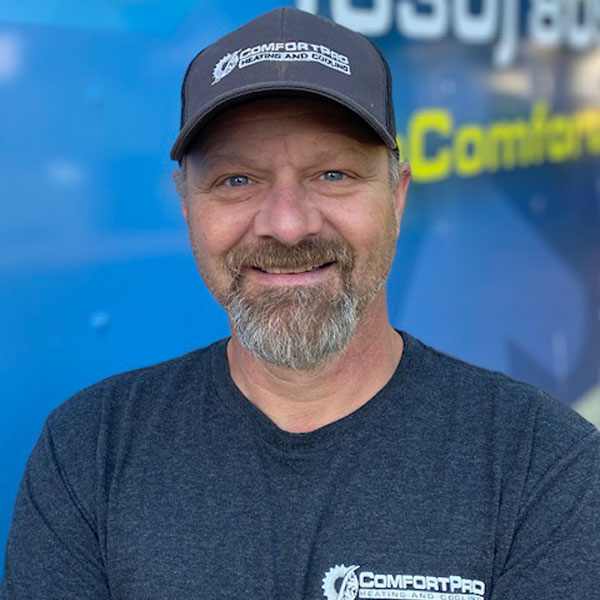 Fred Davis
Installer Technician
Fred has been working in the heating and cooling industry since 2002. Born and raised in Massillon, Ohio, Fred has been married to his lovely wife, Diana, for 27 years. They have 19-year-old twins, a daughter and son. Fred's years of experience in both HVAC service and installation, and his friendly personality, are huge assets to ComfortPro and its customers. His versatility and willingness to tackle any project exemplifies his true character. When he's not working, Fred enjoys target shooting and racing R/C monster trucks with his friends. He also enjoys traveling, spending time with his cat and dog, and relaxing on his boat in the summer.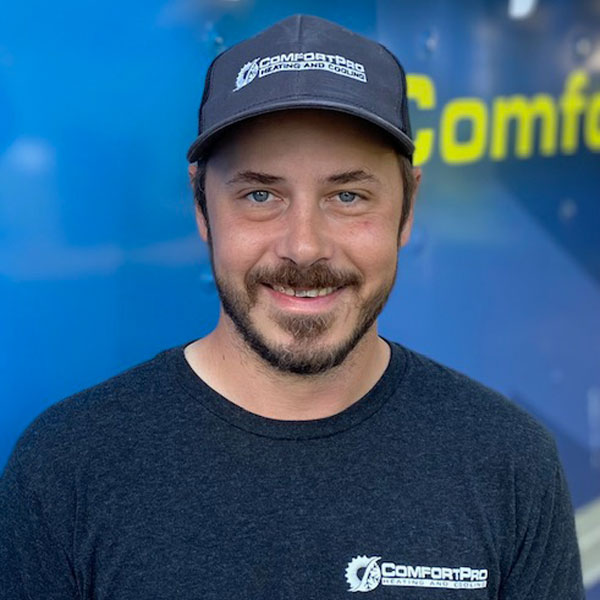 Matt Smith
Installer Technician
Matt grew up in Louisville, Ohio, graduating from Louisville High School in 2005. His HVAC career began in 2019. Meeting new people every day is one of Matt's favorite parts of his job. He also enjoys working in the HVAC industry because no job is ever the same, and he likes seeing the improvements from before & after when the project is completed. We can rely on Matt's great laugh and spontaneous jokes to keep ComfortPro employees & customers entertained. Matt resides in Canton, Ohio. In his free time, you'll find him golfing, travelling the country, reading, gaming, and spending time with his dog, Sam.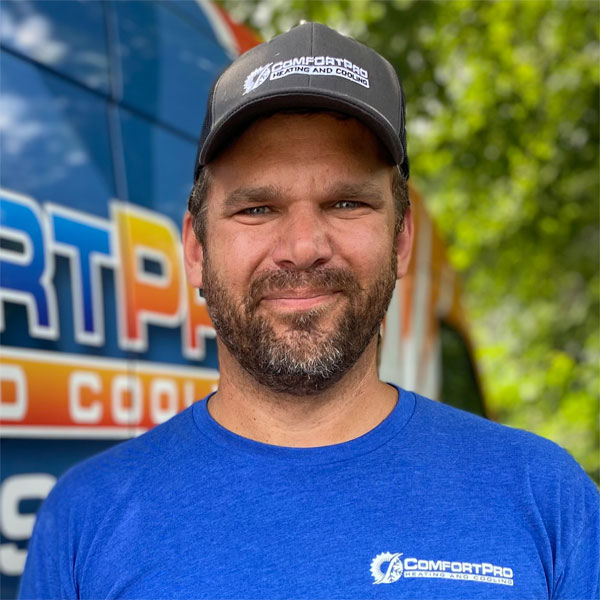 Alex Hurtt
Service Advisor
Alex was born and raised in Massillon, and currently lives in Dalton, Ohio with his beautiful wife, Breana, and their three children - two boys and a girl. A graduate of Massillon Washington High School, he earned his Associate's Degree from Stark State College. Alex is a NATE Certified technician who has worked in the HVAC field since 2010. He is highly skilled at system diagnostics and repairs. Alex enjoys working in the HVAC industry because he likes helping people. ComfortPro and its customers benefit greatly from Alex's years of experience and friendly disposition. When he's not working, Alex likes to BBQ and coach youth sports.